Leading businesses leverage Nestor to build a workplace where people thrive
Work better, happier and with purpose
Develop a Growth Mindset
Nestor supercharges your employees with customized suggestions for continuous improvement and drives behavioral change at scale.
Visible Business Outcomes
People commit to company's purpose and culture, and through Nestor they can consistently align role-specific expectations with the business' strategic direction.
Happier and Engaged Teams
Happy and engaged teams do better work, collaborate better and have higher loyalty. With Nestor, teams innovate more and deliver up to 50% better performance.
Why Customers Love Nestor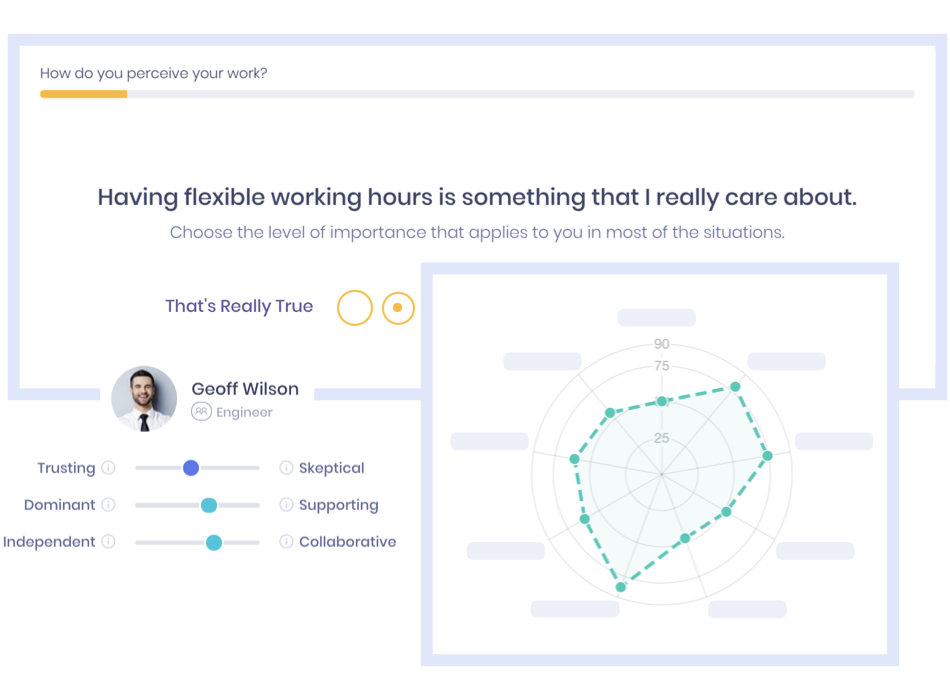 Understand your people and how they work together.
Nestor researched powerful questions provide a peek into how employees are likely to perform at their best, interact with others, make decisions and approach problems in the workplace. It helps managers to become better leaders and cultivate an environment where employees are productive, loyal and satisfied.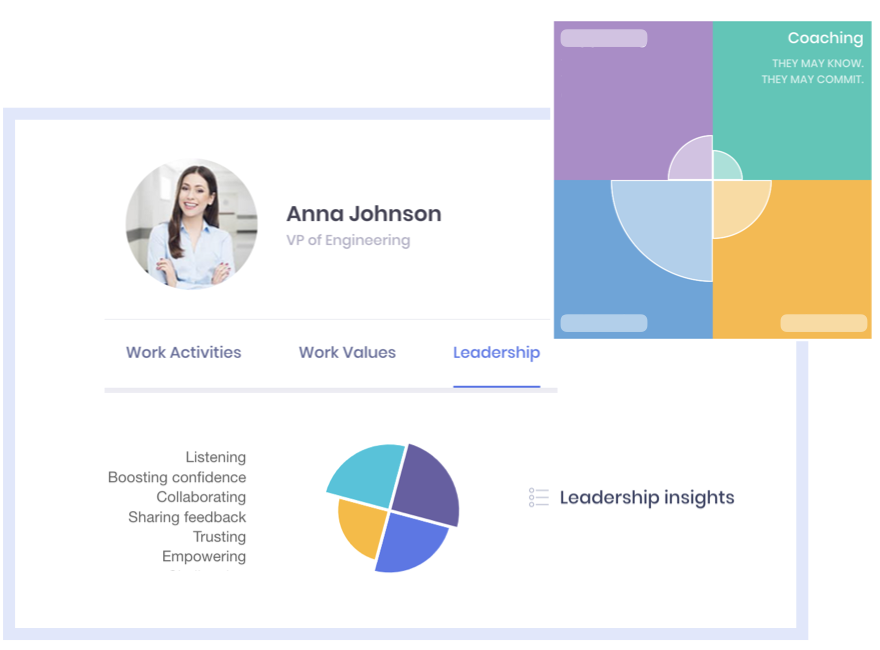 Enhance leadership skills and drive continuous improvement.
Unlock the full potential of each individual with customized nudges. Nestor Coaching Assistant gives automatic nudges to help your people work smarter, enhance leadership skills, develop productive behaviors and better collaborate within and across teams.
Learn more about Nestor Coaching Assistant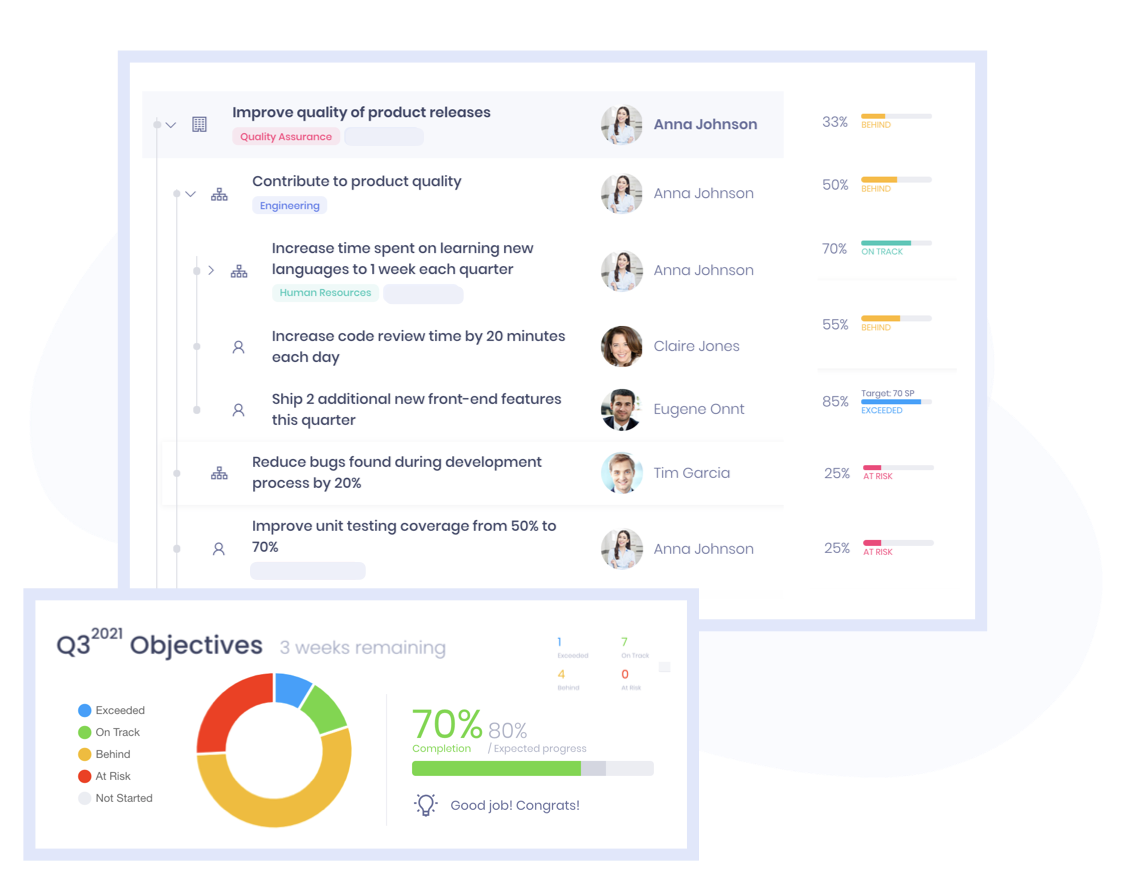 Keep everyone focused and aligned.
Nestor is the best workspace to connect people's day-to-day activities, performance and growth objectives with business results. Nestor helps adapt your performance management programs and empower people to take onwership on business outcomes. Increase company transparency, collaboration and aligned with a true OKR performance system.
See all performance tools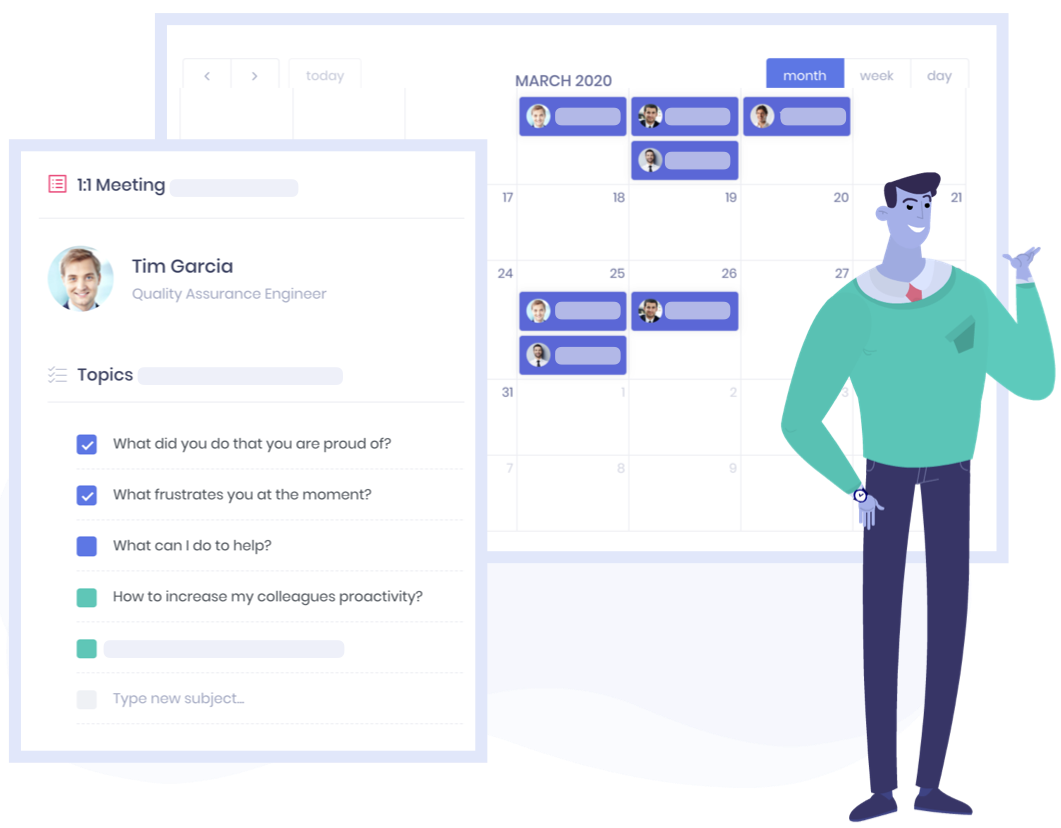 Get the most out of each conversation.
Empower managers to coach and handle difficult conversations with their people during one on one sessions. Nestor Coaching Assistant helps managers with action-based nudges on how to talk with each employee, establish coaching routines and offers a structure for keeping 1:1 meetings effective.
Learn how Nestor guides managers become better coaches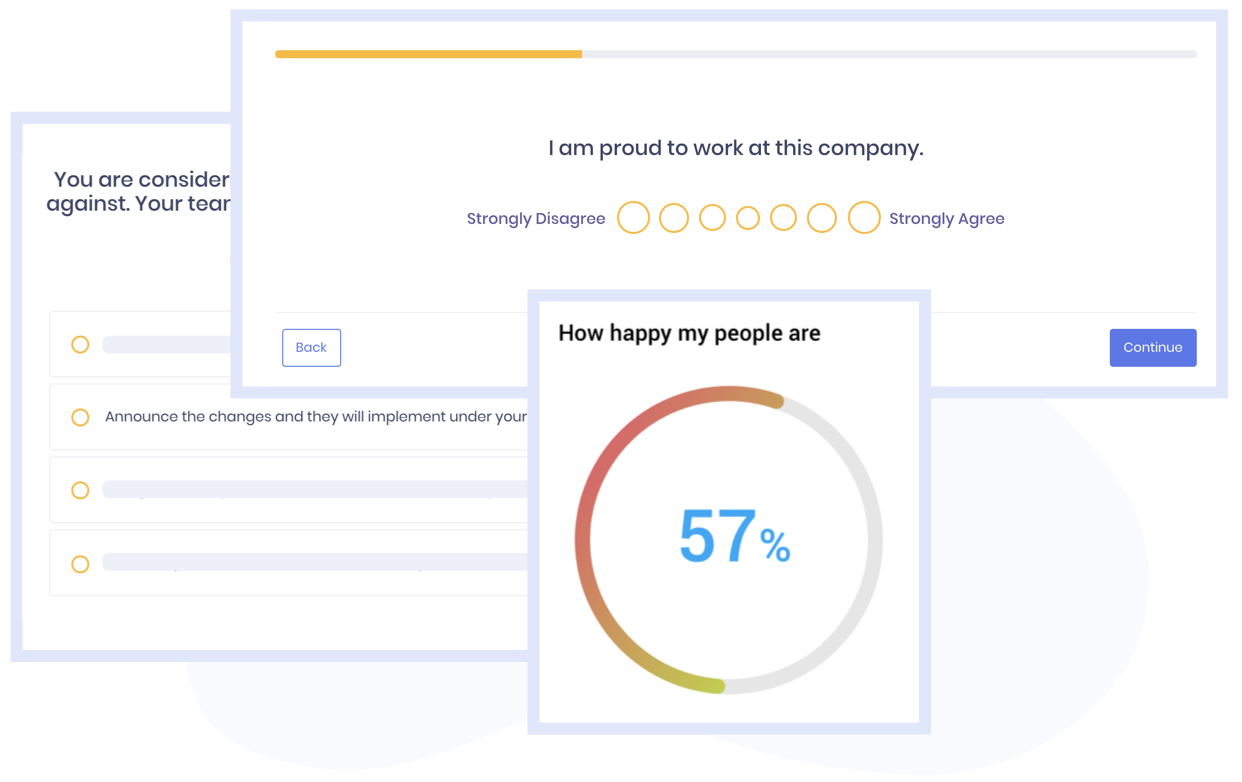 Give a voice to everyone.
Whether taking the pulse, running open feedback loops or give a well deserved praise, Nestor gives a voice to everyone. Lift team morale and create a work culture people love by easily giving your employees the tools they need to learn, adapt and improve.
See how Nestor drives engagement and enables an open feedback culture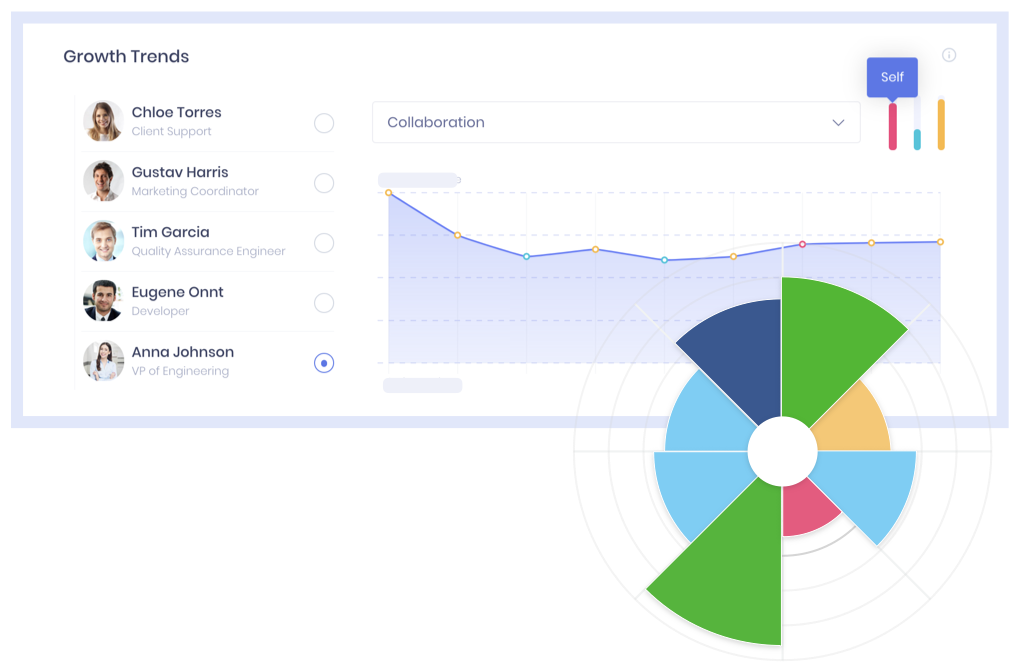 Predictive Analytics & Business Intelligence.
Nestor helps leaders with valuable in the moment insights. Nestor connects people activities with OKR setting and tracking, ongoing conversations between managers and their direct reports, peers feedback, pulse surveys and coaching practices in a unique solution that uses Artificial Intelligence to help organizations predict opportunities and spot early risks based on historical and real-time data.
Organizational development at the speed of technology.
Nestor succesfully combines artificial intelligence, behavioral measurement tools, and business intelligence methods based on a proprietary software to connect employee performance, coaching, learning, and innovation.

Learn more about Nestor tools for HR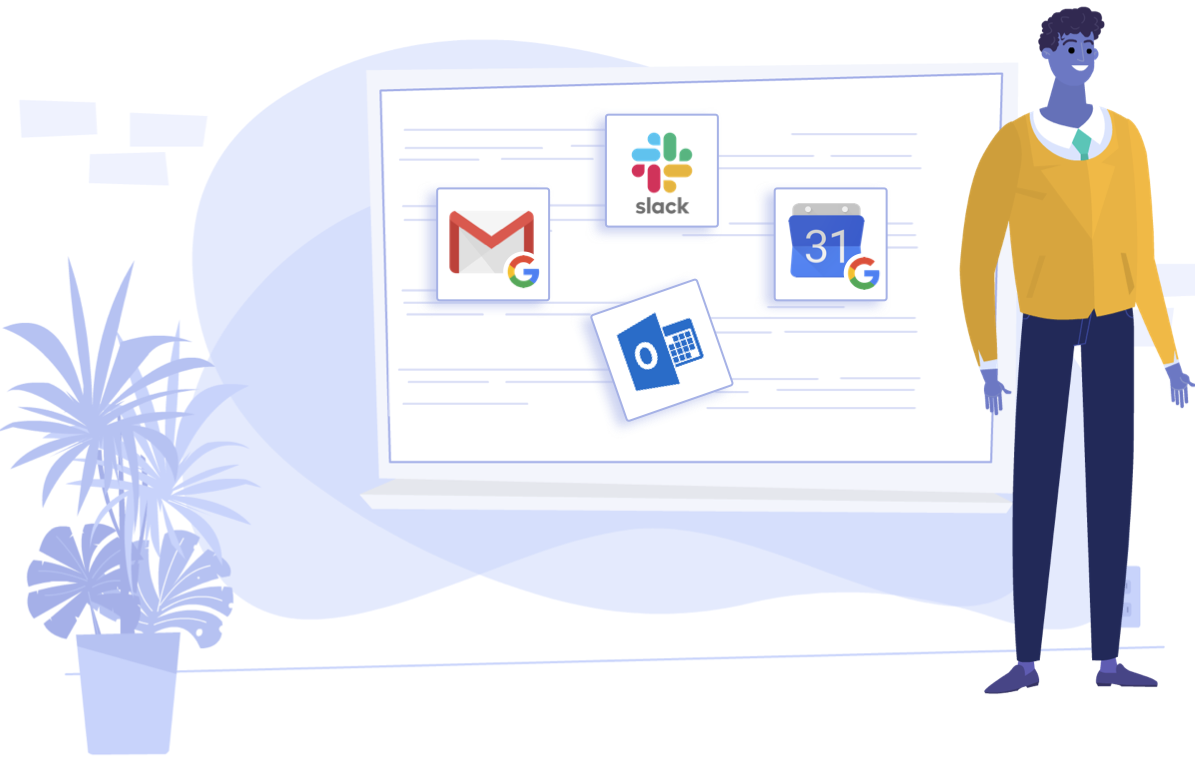 Integrated with your favorite productivity tools.
Nestor integrates with communication channels, calendars and email providers and keeps you updated. You can direct check-in on your objectives, receive notifications, get meaningful statistics and reminders.

Nestor will change the employee experience and manager effectiveness in ways people didn't think was possible. Nestor will be to employee experience and engagement what Salesforce has been for customer relationship management."
Former COO and Managing Director of BNY Mellon Albridge
Empower your people to work better, happier and with purpose
See the product in action. Your team will just love it.
Request a demo